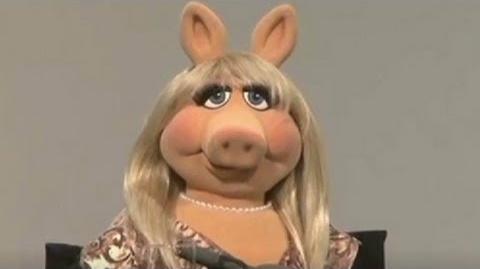 Fox Business Network (FBN) is an American cable news and satellite news television channel that began broadcasting on October 15, 2007. It is owned by Fox Corporation as part of Fox News. The network discusses business and financial news.
The Fox Business Network program Follow the Money caused controversy when host Eric Bolling and his guests wondered if The Muppets' use of a rich oil executive as a villain was meant to indoctrinate children politically, a tactic they said was common in communist countries such as China. When it was brought up in an interview in early 2012, Kermit rebutted the claim, saying that it was "categorically not true," and if the Muppets were against oil why are they driving a gas-guzzler in the movie. Miss Piggy responded to the accusation by saying "It's almost as laughable as accusing Fox News as, you know, being news."
Appearances
See also
Community content is available under
CC-BY-SA
unless otherwise noted.