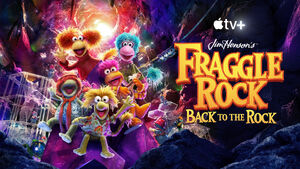 Fraggle Rock: Back to the Rock is a rebooted version of the Jim Henson series that ran from 1983 to 1987. The new series premiered on the Apple TV+ service, which is co-producing the show with The Jim Henson Company and New Regency Productions, on January 21, 2022 with a season of 13 episodes.[1]
On May 26, 2020, following the success of the Fraggle Rock: Rock On! shorts, Apple TV+ announced that it had signed a deal with the Henson Company to produce a full-fledged reboot of Fraggle Rock, consisting of half-hour episodes, in addition to exclusive streaming rights to the original series and specials.[2] Each episode features original songs, as well as reprises of songs from the original series.
Along with the return of characters from the original series, the new show features new characters voiced by celebrity guests, including Patti LaBelle, Cynthia Erivo, Daveed Diggs, Ed Helms, and Kenan Thompson. Foo Fighters also appear as themselves in one episode.[3]
Pre-production on the series began in fall 2020 under the working title Raphanis (derived from the Latin word for "radish"). Filming commenced on January 25, 2021, in-studio at the Calgary Film Centre in Calgary, Alberta, Canada[4][5] and wrapped in June.[6]
Episodes
Characters
Cast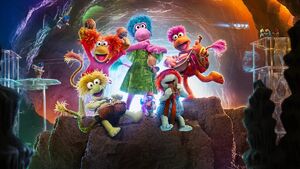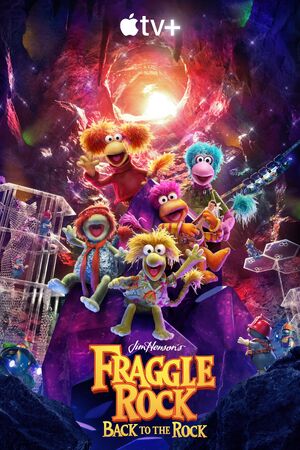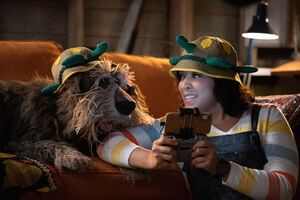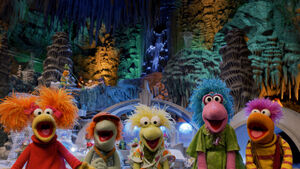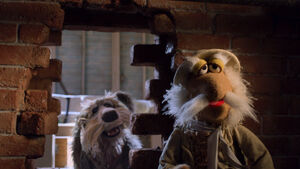 Celebrity Voices
Credits
Trailers
Promotion
YouTube Interviews
Other
See also
Sources
External links