This article is about an upcoming project, product, or production.
Premiere
January 21, 2022
Network
Apple TV+
Seasons
1
Episodes
13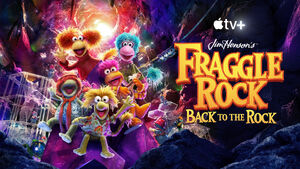 Fraggle Rock: Back to the Rock is a rebooted version of the Jim Henson series that ran from 1983 to 1987. The new series will premiere on the Apple TV+ service, which is co-producing the show with The Jim Henson Company and New Regency Productions, on January 21, 2022 with a season of 13 episodes.[1]
On May 26, 2020, following the success of the Fraggle Rock: Rock On! shorts, Apple TV+ announced that it had signed a deal with the Henson Company to produce a full-fledged reboot of Fraggle Rock, consisting of half-hour episodes, in addition to exclusive streaming rights to the original series and specials.[2]
Pre-production on the series began in fall 2020 under the working title Raphanus (the Latin word for "radish"). Filming commenced on January 25, 2021, in-studio at the Calgary Film Centre in Calgary, Alberta, Canada[3][4] and wrapped in June.[5]
Characters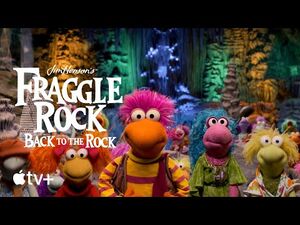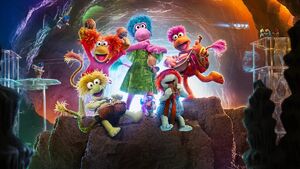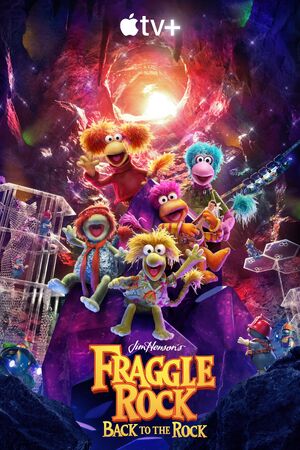 Sources
External links