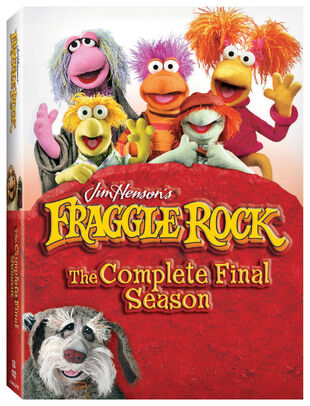 Fraggle Rock: The Complete Final Season is a DVD boxed set featuring the final 24 episodes of Fraggle Rock, which originally aired in 1986 and 1987.
Features
Disc 1
Disc 2
Disc 3
Disc 4
Disc 5
Packaging and Menus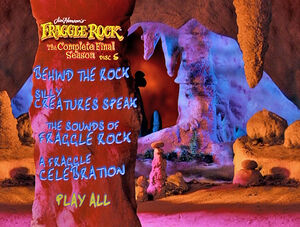 The final season of Fraggle Rock was not originally released independently; instead, following the releases of seasons 1-3, the final season was only released as part of the Fraggle Rock: Complete Series Collection. In 2009, Lionsgate re-released the first three seasons and issued the fourth season as a stand-alone title.
The set's cover art is similar in style to the first three seasons released by HIT (and re-released by Lionsgate), however the set is packaged in a plastic clam-shell as opposed to the cardboard foldout offered in previous season releases by HIT Entertainment. The set also does not contain any physical extras or paper materials like the other sets.
The discs contents are a re-release of season 4 discs from the Fraggle Rock: Complete Series Collection, which had been released the previous year.
The fourth season was re-released in 2013 by Gaiam Vivendi Entertainment with new cover and packaging design.
Releases
See also
Community content is available under
CC-BY-SA
unless otherwise noted.