Jim Henson's creation Fraggle Rock found another life as an animated series for Saturday mornings on network TV. The animated version of Fraggle Rock, co-produced by Marvel Productions, ran on NBC in late 1987.
The animated series used basically the same formula as the HBO original, including the same theme song. Many episodes consisted of two 15-minute stories; however, a few presented a single full 30-minute plot. The animated version carried on the tradition of original songs, with at least one tune per episode (including a few recycled from the puppet version, such as "Let Me Be Your Song"). In its original run, the animated episodes were book-ended by footage of the original puppet version of Uncle Traveling Matt, introducing the show from Doc's workshop.
A major running gag in the series had a butterfly collector upstaging all of the characters. This gag is broken when the collector gets captured by an animated version of Muppet monster Big V.
The animated version of Fraggle Rock ended after only one thirteen-episode season. Executive producer Margaret Loesch (who also headed Muppet Babies) attributed its cancellation to an unnamed head of children's programming at NBC, who chose not to renew it because his daughter disliked the show.[1]
Voice cast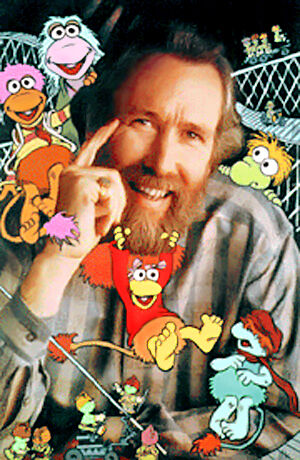 Distribution
The show originally aired on NBC from 1987 up until 1988.
It aired in re-runs on Disney Channel in 1990.[2]
It has since been released on home video in various formats.
See also
Sources
External links