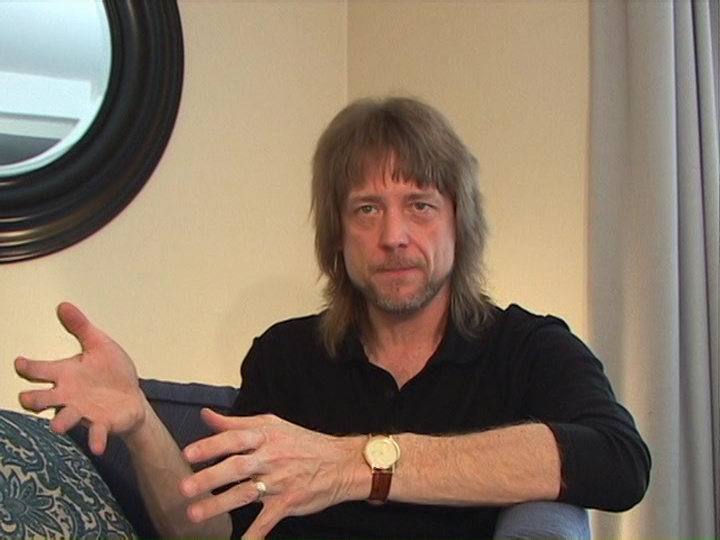 All-new interviews with Fraggle Rock creators, writers and puppeteers were recorded in 2006 for the Fraggle Rock: Complete Second Season DVD release. Independent interviews and group panel-like discussions with series creatives as well as "never-before-seen" footage, art, and production pictures.
Topics discussed
Steve's Home Video (5:45) — Steve Whitmire presents archival footage from the recording session for the song "Rev"
Credits
Produced by: Lawrence S. Mirkin and Jocelyn Stevenson
Senior Director, US Studio Operations: David Benware
Special Projects Supervisor: Nancy Breedlove
Product Manager: Randi Edge
Archivist: Karen Falk
Associate Archivist: Carla Dellavedova
Assistant Librarian: Hillary Howell
Edited by: Brian Karn
Re-mixed by: Eric Apps
Production services provided by: Martin Baker, Pete Coogan, Saul Pincus, Aaron Mirkin, Kathy Graves, Steve Jensen
Special Thanks to: Dennis Lee, Phil Balsam, Marvin Dolgay, Craig Shemin, The Jim Henson Legacy
Photos courtesy of: Susan Juhl, Lawrence S. Mirkin, Sugith Varughese, Karen Prell, Warrick Brownlow-Pike, Muppets Holding Company and The Jim Henson Company
Archival footage thanks to: Muppets Holding Company, Steve Whitmire, The Henson Family, Mike Quinn and the National Archives of the United States
Footage of the Jerry Juhl celebration courtesy of: Steve Whitmire
Community content is available under
CC-BY-SA
unless otherwise noted.