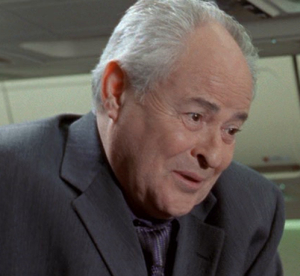 Francois Klanfer is a French-Canadian actor who supplied the voices of Mordecai Sledge and Rover Joe in The Muppet Musicians of Bremen. Klanfer had been a regular on the CBC comedy variety show The Bananas, and has been an active stage performer, from Shakespeare at the Stratford in the 1970s to recent work at Toronto's Theatre Francais, including a 1995 performance in the French translation of the musical The Fantasticks.
In film, Klanfer has appeared in Hostile Takeover (with David Warner), Police Academy 4: Citizens on Patrol (as a French police official), The Virgin Suicides, and How to Deal. A familiar presence in TV movies shot in Canada, his credits include A Time to Live (with Liza Minnelli), J.F.K.: Reckless Youth, Anne of Green Gables: The Continuing Story, and The Buck Calder Experience. Series guest spots include Street Legal, Night Heat, Alfred Hitchcock Presents, Monk (with Tony Shalhoub), and Queer as Folk.
External links
Community content is available under
CC-BY-SA
unless otherwise noted.