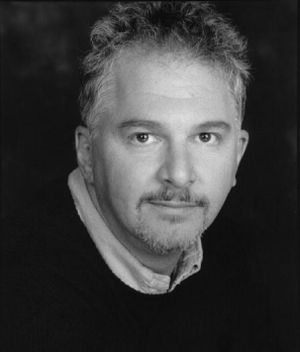 Frank Lenart (b. 1955) is an American-born voice actor who has spent most of his career in Germany. He dubbed Tutter in Der Bär im grossen blauen Haus (Bear in the Big Blue House) and guest star Garth Brooks in the German dub of Muppets Tonight.
Lenart has been busiest in cartoon dubbing, as the German voice of Banzai in The Lion King and sequels, Wildcat and Colonel Spigot on Talespin, Jacques and the seagulls in Finding Nemo, Paddington on The Adventures of Paddington Bear, and Olly in Home on the Range. For Disney, he directed and wrote dubbing scripts for Lion King, Aladdin, Tarzan, The Nightmare Before Christmas, The Hunchback of Notre Dame, three Pixar movies, and others. Lenart has also dubbed live actors such as Terry Gilliam on Monty Python's Flying Circus (which he also directed and adapted dialogue for), Michael J. Fox in Blue in the Face, Ice Cube in Friday, and Doug Savant on Melrose Place.
In English voice work, Lenart redubbed Deep Roy in The Neverending Story, Michael Habeck in The Name of the Rose, and Rabbit in the German animated Moonbear series. On-camera work includes The Neverending Story II (as a coach), The House of the Spirits (with Jeremy Irons), and episodes of the German series Derrick.
External links