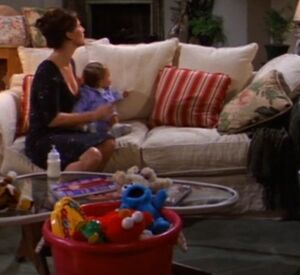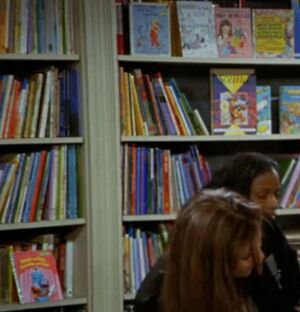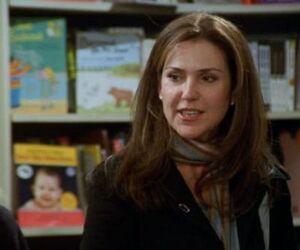 Frasier was an NBC sitcom which ran from 1993 until 2004. A spin-off of Cheers, it focused on psychiatrist Dr. Frasier Crane, his new career as a radio therapist, and his family and co-workers. The show often used celebrities to voice radio callers.
Muppet Mentions
In the third season episode "Look Before You Leap," Frasier and his producer Roz Doyle are volunteering at a PBS pledge drive. Roz, who is answering telephones, remarks (apparently to a small child) "No, Lamb Chop's not here. Big Bird isn't here either. What are you doing up so late? Oh. Do you have your mommy's credit card handy?"
In the seventh season episode "The Dog That Rocks the Cradle," Alice's playthings include Elmo and Cookie Monster dolls.
In the seventh season episode "The Dark Side of the Moon," Daphne complains she is overworked, saying that her boss, Frasier, "keeps her in stitches," to which he responds "Wocka Wocka!"
Connections