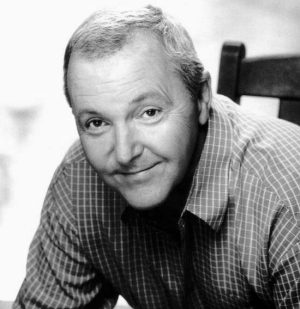 Fred Travalena (1942 - 2009) was a stand-up comedian, impressionist, and voice actor. He supplied the voice of Bob Hack, a Bob Hope take-off, in part two of the Dinosaurs story "Nuts to War."
Travalena was a regular on The ABC Comedy Hour and Keep On Truckin' . He guest starred on The Love Boat, Beverly Hills, 90210, Murphy Brown, The Super Mario Bros. Super Show (as Elvis Presley), and Walker, Texas Ranger (as Ross Perot). In animation, he was heard on The Shirt Tales (as Bogey the orangutan), The Smurfs, Histeria! (as Ulysses S. Grant, Brutus, and others), and Scooby-Doo and Scrappy Doo.
External links
Community content is available under
CC-BY-SA
unless otherwise noted.