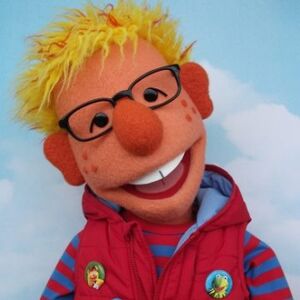 FrogFan76 is a fan-made puppet character who has been established by his performer as an Internet personality and the self-proclaimed "bestest Internet Muppet fan."
FrogFan76 stars in a series of video-blogs posted on YouTube in which he shares the daily trials and tribulations of his life as a Muppet fan. He will occasionally respond to viewer mail, reenact great moments in Muppet history, and share his love for Mildred Huxtetter. His first video was posted on May 30, 2010.
FrogFan76 also maintains active Twitter and Facebook accounts, in addition to occasionally posting on Muppet fansites.
External links