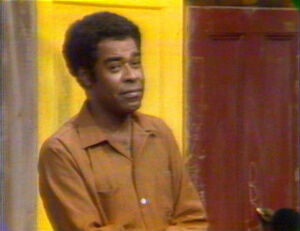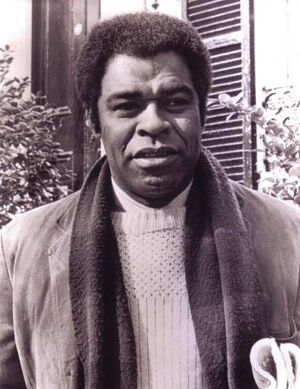 Garrett Saunders (full name Garrett Hobart Saunders, 1929-1984) was a New York stage actor who played the role of Gordon in the original test pilots of Sesame Street (screened for a week on a single Philadelphia station), and can be seen in the first test show included on the Sesame Street: Old School Volume 2 DVD set.
The casting of Gordon was pivotal, but according to director Jon Stone, "At the last moment we cast an actor with whom no one was completely happy..." For the actual series, producer/writer Matt Robinson assumed the role. Garrett Saunders' contribution remained unknown until 2011, following several years of curiosity about the "lost" Gordon. The revelation was spurred by an online campaign by Sesame Workshop seeking information, resulting in identification from Saunders' relatives.
Saunders was an active stage performer, who appeared at such notable venues as the American National Theater and Academy. In 1960, he appeared in a New York production of Nat Turner (as Willie Witcher and in the choir) while other stage credits included Rate of Exhange (1968, which closed after one performance) and the Broadway production of The Trial of Lee Harvey Oswald (1967).
After his 1969 Sesame Street work, Garrett Saunders was part of the ensemble cast in the Negro Ensemble Company's production of the musical Ododo, which was selected as one of the best plays of the 1970-1971 season in Otis L. Guernsey's annual print anthology. In 1972 he appeared as Hlabeni in the Broadway revival of Lost in the Stars. Also in 1972, he appeared in the TV movie To All My Friends on Shore (starring Bill Cosby).
See also
External links
Community content is available under
CC-BY-SA
unless otherwise noted.