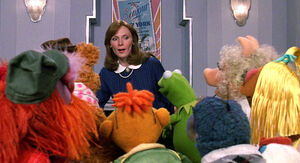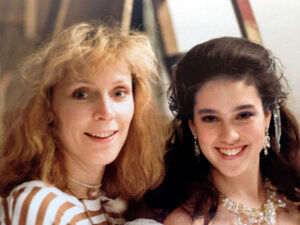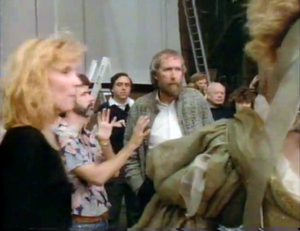 Gates McFadden (b. 1949), also credited as Cheryl McFadden, is an actress best known for her role as Dr. Beverly Crusher on Star Trek: The Next Generation, from 1987 until 1994, and in four film spin-offs.
Earlier in her career, however, she worked with Jim Henson as a choreographer on Creature Shop projects, beginning with The Dark Crystal. In 1985, she performed a similar function on Dreamchild, for which she received a "Special thanks" credit, and served as "director of choreography and puppet movement" for Labyrinth. Between Creature Shop projects, she also appeared in The Muppets Take Manhattan as Martin Price's secretary.
McFadden's other credits include the films When Nature Calls and The Hunt For Red October and appearances on The Cosby Show, Saturday Night Live, the soap opera All My Children (recurring as Dr. Lisa Mallory) and Mad About You (as Paul's boss Allison).
References
External links