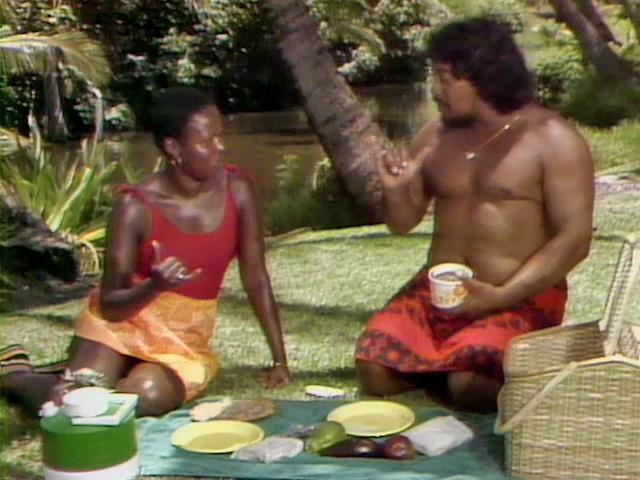 George "Boogie" Kalama (1944-2011) was a Hawaiian waterman, who appeared on Sesame Street Episode 1092, where he demonstrated outrigger canoeing.[1] He also showed Olivia how to handle two finger poi.[2]
In 1976, he was a crew member of the Hōkūle'a, a historic recreation of Hawaii's first settlers, from Tahti in the 12th century. Kalama composed songs like "Hokule'a, Star of Gladness", which was recorded by Israel Kamakawiwo'ole.
Sources
↑ "'Sesame Street' films shows in Hawaii", Boca Raton News, January 13, 1978.
↑ Lee Cataluna, "Snuffling up Muppet memories", Honolulu Advertiser, December 2, 2007.