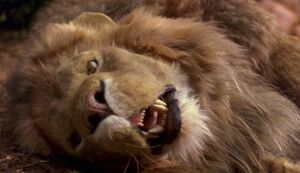 Gil Correa is an animatronic designer who worked for Jim Henson's Creature Shop for a brief space between 1996 and 1997. He also puppeteered on George of the Jungle, operating a snake and facial animatronics for the gorillas.
In addition to film effects work (including an elephant in Operation Dumbo Drop and one of the Mecha in A.I.), Correa has worked on theme park animatronics. He worked on Disneyland rides including The Tower of Terror, the Jaws shark and Slimer for Universal Studios, and other attractions.
Creature Shop credits
External links
Community content is available under
CC-BY-SA
unless otherwise noted.