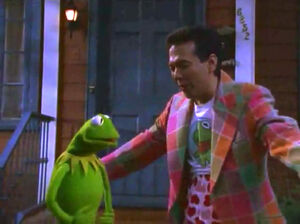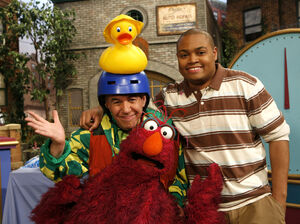 Gilbert Gottfried (1955-2022) was a stand-up comedian with a deliberately loud and obnoxious stage persona.
A cast member of Saturday Night Live for the 1980-1981 season, Gottfried appeared in only twelve episodes before being released for a re-tooling of the show.
Aside from stand-up, Gottfried has also appeared in the Problem Child movies (with John Ritter), was a regular on The Tonight Show with Jay Leno, and Hollywood Squares and guest parts on The Cosby Show, Night Court, and Wings. His distinct voice was featured as Iago in Disney's Aladdin, Mr. Mxyzptlk on Superman: The Animated Series, Digit on Cyberchase, and as the duck in Aflac commercials. For the latter, in some spots, Gottfried's voice was attached to a Jim Henson's Creature Shop animatronic incarnation of the duck.
Muppet-Related Appearances
External links