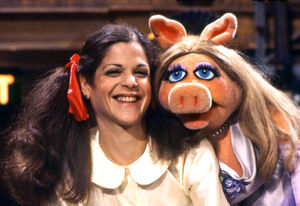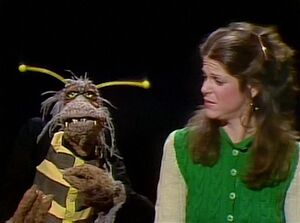 Gilda Radner (1946-1989) was a comic actress best known for her Emmy award-winning work as an original cast member on Saturday Night Live.
Born in Northern Michigan, Radner made her acting debut in the Toronto production of Godspell (with future stars Andrea Martin and Martin Short). Before not being ready for prime time, she was also a member of National Lampoon's Radio hour with John Belushi, Richard Belzer, Chevy Chase, and Brian Doyle-Murray.
The first cast member hired for Saturday Night Live, she appeared with the "Land of Gorch" Muppets in the first season, and did an introduction with Scred, who was dressed as one of the bees.
During her five years on SNL, Radner became known for many of her characters including Roseanne Roseannadanna, Emily Litella, and the Barbara Walters spoof, Baba Wawa. Many of these characters were included in her Broadway show, Gilda Radner - Live From New York.
With her husband Gene Wilder, Radner made three films (including her final film, Haunted Honeymoon), and her other acting credits include an appearance on It's Garry Shandling's Show as well as the guest star on episode 304 of The Muppet Show.
Radner died of ovarian cancer on May 20, 1989. Gilda's Club was founded in her memory as a place for anyone touched by cancer to receive support.
External links
Community content is available under
CC-BY-SA
unless otherwise noted.