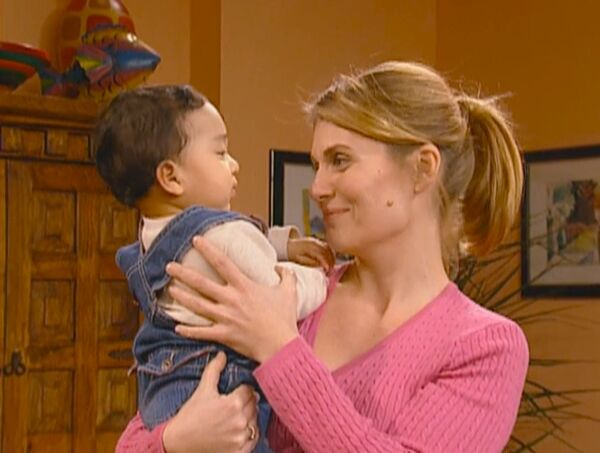 Gina Jefferson is a human character on Sesame Street, who first appeared in 1987.
The character was created by writer Nancy Sans, originally as a day player role. Her first episode, in season 18, involved her getting lost on the way to 123 Sesame Street, where Gordon and two directionally-abled science class students were watching the night sky.[1]
When she was introduced as a regular, she worked at Hooper's Store, getting the job in a 1987 episode. She has developed relationships with Mike and Savion. She was also introduced as one of Gordon's students.[2] During the 1990s, she ran a day care center. Currently, she maintains a veterinary practice in the building that used to serve as a garage in the courtyard between 123 Sesame Street and Hooper's Store. She started studying to be a vet in Season 30, and opened her practice in Season 32. [3]
According to Episode 4260, Gina's mother is Italian[4]. Her mother has also been mentioned in at least one other episode.
In 2006, she travelled to Guatemala with Maria to adopt Marco.
She has appeared in songs such as "The Word is No" and "Rhyme Out."
Season 46 was the first season since her debut where she did not appear in any new episodes.
Appearances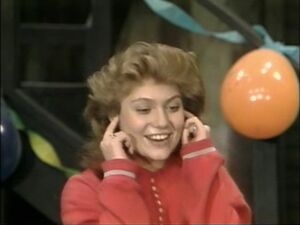 She has appeared in the following specials:
She has also appeared in the following videos:
See also
Sources
Community content is available under
CC-BY-SA
unless otherwise noted.