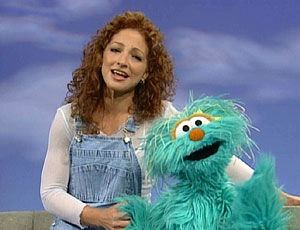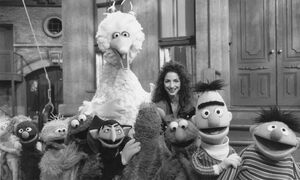 Gloria Estefan (b. 1957) is a Cuban singer who has made several appearances on Sesame Street:
Estefan was spoofed on Sesame Street as Gloria Esteworm, who performed "Mambo I, I, I" in Episode 3448. When the song was included on the CD Hot! Hot! Hot! Dance Songs, it was credited to Gloria Esteworm and The Miami Slime Machine, a nod to Estafan's band The Miami Sound Machine.
In 2019, Estefan hosted the PBS documentary, Sesame Street: 50 Years & Still Sunny!
References
External links