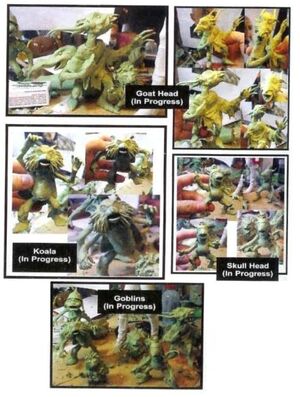 NECA (National Entertainment Collectibles Association) plans to release a set of goblin action figures based on the creatures from Labyrinth.[1]
In an announcement at New York's Toy Fair in February 2007, NECA stated that it was not certain when, where, or how the toys would be released, but suggested a box (or sets) is most likely. Six unique goblin figures based on specific characters from Labyrinth are still in development to accompany the Jareth and Hoggle action figures.
Images of the work-in-progress figures were shown in the February 2007 issue of Lee's Toy Review.
Sources