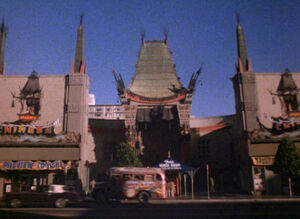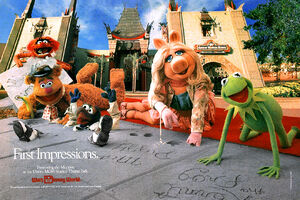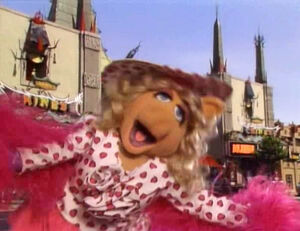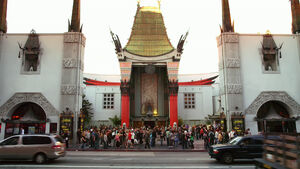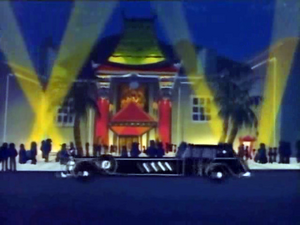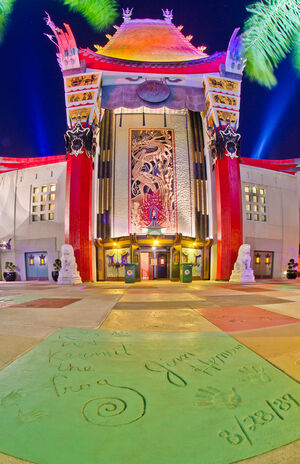 Grauman's Chinese Theatre (currently known as the TCL Chinese Theatre for sponsorship reasons), which opened in 1927, is a Hollywood landmark and the home to countless gala movie premieres. The theater is also famous for its sidewalk featuring the handprints and signatures of movie legends. In some cases, celebrities left more then prints and a signature, Groucho Marx left an imprint of his cigar, while Daniel Radcliffe left an imprint of his wand from Harry Potter films.
References
The theater was also spoofed on Dog City as Mann's Best Friend Pekinese Theater.
A re-creation of the theater at Disney's Hollywood Studios features in The Muppets at Walt Disney World. The Muppets leave their own version of a "signature" in the cement sidewalk. Their careless antics lead to Miss Piggy being left stuck in the hardened cement. Jim Henson's signature can be found at this location at Walt Disney World, and they are pictured in front of it for an advertisment for the park.
Footprints
There are nearly 200 Hollywood celebrity handprints, footprints and autographs in the concrete of the original theatre's forecourt. Among those featured are:
The replica at Disney's Hollywood Studios has a forecourt with their own unique set of celebrity signatures:
External links