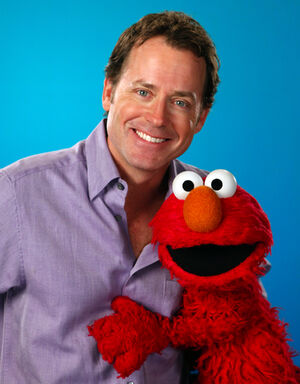 Greg Kinnear (b. 1963) is an Academy Award-nominated American actor who first came to fame as the host of E!'s Talk Soup.
He appears in the 40th season of Sesame Street with Rico to present "machine" as the Word of the Day. He also appeared in the Shalom Sesame episode, "Grover Plants a Tree."
He also appeared with Elmo on the red carpet for the benefit Hollywood Meets Motown.
External links