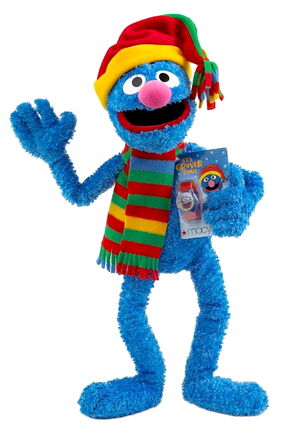 Macy's released an exclusive Grover plush doll and watch for the holiday season in 2004, a year after the debut of the Super Grover balloon in the Macy's Thanksgiving Day Parade.
The plush of Grover, dressed in a winter hat and scarf, has the year 2004 embroidered under its left foot. A packaged plastic watch of Grover came attached. The doll was available for purchase at Macy's stores across the United States and on Macys.com.
Some Macy's stores had a 5-foot Grover plush as a store display.

See also