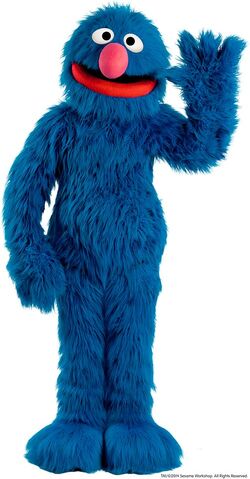 Walk-around version of Grover created for public appearances, including Sesame Street Live and Sesame Place. Grover first appeared in walk-around form in the Ice Follies in 1974. Grover made his debut at Sesame Place in 1988, and also appears at the park's Mexican counterpart Parque Plaza Sésamo (since 2012).
Outside of Sesame Place, Grover also appears at SeaWorld parks, Busch Gardens, Beaches Resorts, Universal Studios Singapore, PortAventura, Selva Mágica, and La Feria de Chapultepec. Grover formerly appeared at Sea World in Queensland, Australia, and occasionally appears at Universal Studios Japan (since 2003).
Ice Follies (1974-80)
Grover as he appeared in the Ice Follies. Fabricated by the Muppet Workshop.
VStar & Animax (Current)
Grover currently maintained by VStar Entertainment (née VEE Corporation) and Animax Designs.
Seasonal/special attire
Other
Community content is available under
CC-BY-SA
unless otherwise noted.