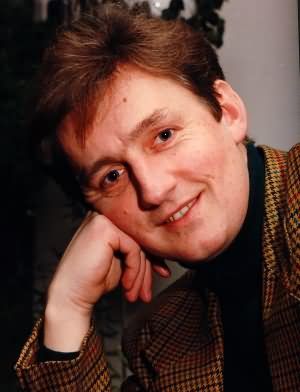 Grzegorz Wons is a Polish voice actor who dubbed Count von Count (Liczyrhabia) on Ulica Sezamkowa, the Polish co-production of Sesame Street, and has been heard occasionally in other Muppet/Henson projects.
Wons has been active in Polish TV and film, including a small role in the 1990 Oscar-nominated film europa Europa and a regular role on the World War II sitcom Hallo Hans! (as cafe owner Adolf Kaput). As a dubbing actor, he has been the Polish voice of C-3P0 in the Star Wars films and other projects, Stanley Tucci in Percy Jackson: Sea of Monsters, Bill Pullman in Independence Day: Resurgence, John Glover in Batman & Robin, Billy Connolly in Lemony Snickett's A Series of Unfortunate Events, and Nicholas Lyndhurst in the 2005 Lassie.
Cartoon roles include Huckleberry Hound, George Jetson on The Jetsons, various parts on The Smurfs, Doc Brown on the animated Back to the Future, Wiggins in Pocahontas, and the title character in The Fantastic Mr. Fox.
Muppet/Henson dubbing credits
External links