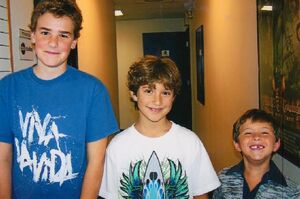 Gunnar Smith is a child actor from Loveland, Colorado who appeared in The Muppets as Gary at age 6.
The Muppets is Smith's first film credit, but he continues to split his time between Colorado and Hollywood, auditioning and working towards more roles.
Smith considered the coolest part of his role was being the brother of Walter, he does an impersonation of Animal, claims Fozzie Bear as his favorite Muppet, and someday hopes to have a star of the Hollywood Walk of Fame.[1]
Sources
External links