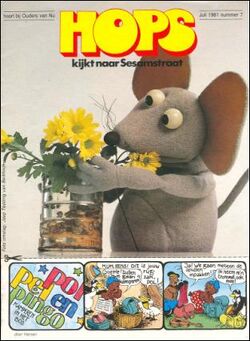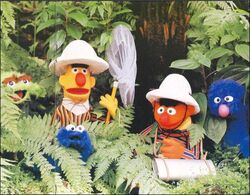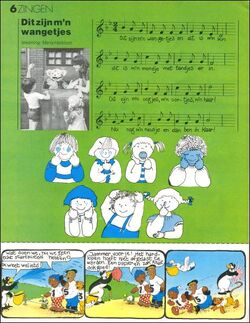 HOPS kijkt naar Sesamstraat (Hops is watching Sesamstraat) was a parents' magazine published in the Netherlands. It was a free insert inside a monthly magazine called Ouders van nu (Parents from now).
"Hobs" is a cartoon bear designed for only this magazine. Inserts were a famous Belgian comic called Pol Pel en Pingo, crafts for young children, and a poster. It also contained many of the stories and comics from The Book of Tommie, Pino and Ienie Mienie, with additional pictures and photos from the beginning of Sesamstraat. Material featuring (Sien, Piet and Magda was geared for toddlers.
It also included parenting information for adults.
Gallery
External links