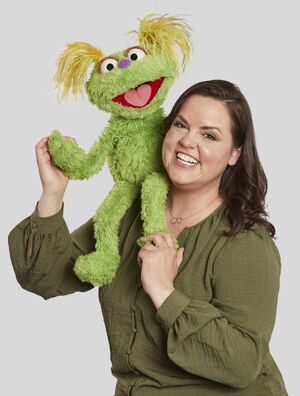 Haley Jenkins (b. January 27, 1987) is a puppeteer and Muppet performer.
She has performed various characters on Sesame Street, and plays Karli in a series of outreach videos about foster care. She is also the lead performer of Marvie on Sesame Studios.
Outside of Sesame Street, Jenkins has also served as a puppeteer on Last Week Tonight with John Oliver, The Pee-wee Herman Show on Broadway, America's Got Talent, and Saturday Night Live.
She is married to Paul McGinnis.
Muppeteer Credits
External links