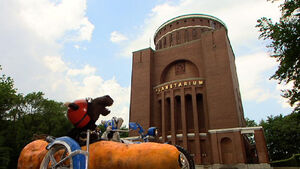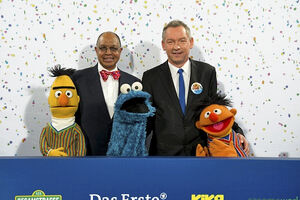 Hamburg is Germany's second largest city (after the country's capital Berlin), one of the 16 states of Germany, and the European Union's eighth-largest city. Though the first permanent settlements have been traced back as far as 4000 BC, the city takes its name from the "Hammaburg," a fortress ordered built on the site by Roman Emperor Charles the Great in 808 AD.
A resident of Hamburg is referred to as a Hamburger.
The city is also home to Studio Hamburg, a renowned production house that has been involved in a multitude of Muppet projects over the decades.
Muppet Connections
Between November 10 and 19, 1961, Jim Henson and Jerry Juhl performed various Muppet routines at the US Agriculture's Food Fair at the Hamburg City Hall, as chronicled in Jim Henson's Red Book.[1]
In 1973, Sesamstrasse, the first international co-production of Sesame Street, began to air as a dubbed version, produced at Studio Hamburg. In 1977, a German set and puppets were added. Caroll Spinney has made several visits to the city to appear on the show as Bibo.
From June 23 to September 10, 1995: at the Chilehaus am Borchardplatz
Sometime in 1996: at the HEW (Hamburgische Electricitäts-Werke) Haus (admission free)
One of the exhibition's promotional posters featured an image of Miss Piggy, that was initially taken for the Miss Piggy Paper Doll by Colorforms in 1980. Miss Piggy's trunk used in the photo and on the product incidentally dons a sticker from one of Hamburg's most well-known hotels, "Europäischer Hof" (European Court). The sticker further reads "Hamburg 1," (the zip code at the time).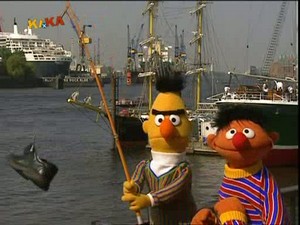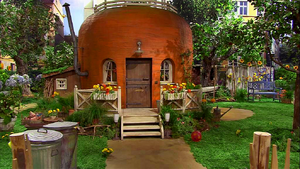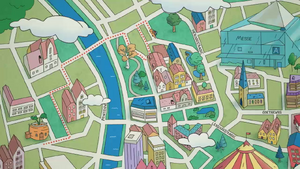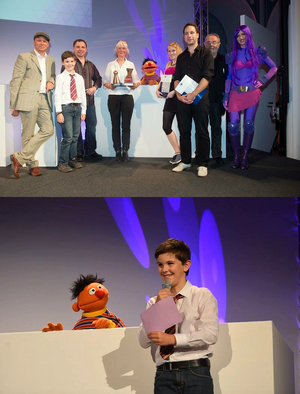 See also
Berlin, and its Muppet connections
Sources
Community content is available under
CC-BY-SA
unless otherwise noted.