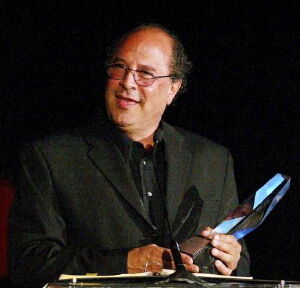 Hank Saroyan served as voice director and song producer for all eight seasons of Muppet Babies. Saroyan was also the show's story editor, executive in charge of series and became head writer for a season or two following the departure of writer Jeffrey Scott .
After Muppet Babies, Saroyan wrote and directed an ABC Weekend Special called "The Parsley Garden" based upon his uncle William Saroyan's short story of the same name (1993), an episode of The Famous Jett Jackson (2000) and a 2003 special, Animals of the NFL.
Hank Saroyan also created "Geo-Kids" for National Geographic where he also voiced Balzac de Chameleon and Sunny the Honey Possum. He has also been a producer for the Prism Awards show, honoring the accurate depictions of drugs and alcohol in television, film and music. He was given a Prism Award by the Entertainment Industries Council for his role in bringing the show to prime time status.
External links