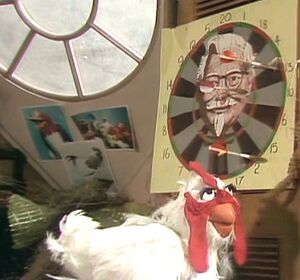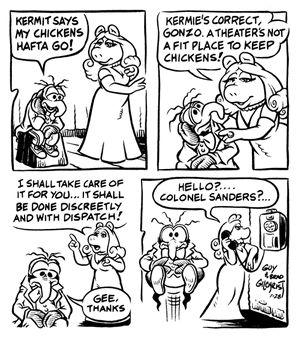 Harland Sanders (1890-1980) was an honorary Colonel of Kentucky and famed restaurant entrepreneur. He started his career in food service in 1930, and began franchising Kentucky Fried Chicken restaurants in 1955. He eventually sold all interest in the restaurants (today KFC is owned by the same corporate parent as Long John Silver's), though he continued promoting the products, and he is still recognized today as KFC's spokesperson. His image is still widely recognizable, with Halloween costumes and even appearances on The Simpsons.
His restaurants in the United Kingdom featured a promotion for The Adventures of Elmo in Grouchland with Adventures of Elmo in Grouchland mini plush dolls.
American restaurants featured a promotion for Jim Henson's Scary Scary Monsters with Scary Scary Monsters toys.
References
Community content is available under
CC-BY-SA
unless otherwise noted.