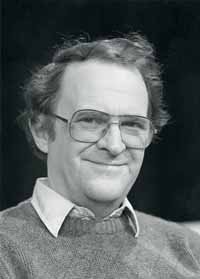 Musician and songwriter Harry Bannink (1929-1999) composed music for theater, television, radio and educational programs. From the beginning he was also the head musician for all the Dutch Sesamstraat songs.
Bannink chose Henny Vrienten to be his replacement, because he wanted to slow down with his job (almost being 70). On December 23, 1999, the characters of the show went to the Paradiso in Amsterdam, and performed in front of a live audience with notable Dutch singers. Songs performed were written by Harry Bannink and Hennie Vrienten. Soon after this great performance he died of heart failure.
Despite having written about 3000 songs, Bannick did not regard himself as a composer.
Sesamstraat Discography