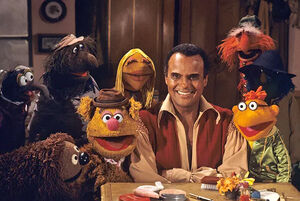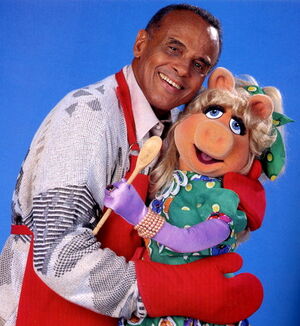 Harry Belafonte (b. 1927) is an American singer, actor and humanitarian. He popularized the calypso movement in the mid-1950s with hits such as "Banana Boat Song (Day-O)," "Jamaica Farewell" and "Mama Look at Boo-Boo."
Belafonte has appeared with the Muppets on numerous occasions.
Although an article about Sesame Street in the January 1970 issue of Jack and Jill mentions him among a listing of celebrities expected to appear on the show, he would not appear on the show until season 13.
Appearances
1983: Told the kids a story about how the animals got their coats. (First: Episode 1833)
References
In the Elmo's World episode "Bells," Belafonte is spoofed as Harry Bell-afonte in an animated segment.
External links