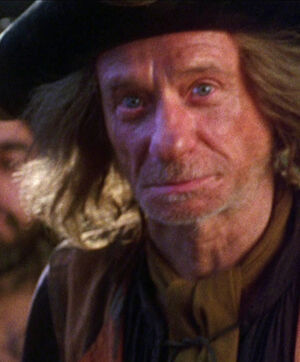 Harry Jones is an actor who appeared in the 1996 film Muppet Treasure Island as Easy Pete. The same year, he played Wee Wullie in the Creature Shop effects film Loch Ness.
Jones has performed on screen and television since 1970, thrice playing characters described as "Wee." He made his film debut in Country Dance (with Peter O'Toole), as a "wee" farmer, and went on to appear in the mythological epic Clash of the Titans, Dangerous Liaisons (with Glenn Close and John Malkovich), Erik the Viking (with Terry Jones), The Little Vampire, and Quills.
TV credits include spots on the British soap opera Coronation Street, Highlander, As Time Goes By (with Geoffrey Palmer), and a recurring role as Mr. Bunce on the children's fantasy series Dark Towers (with Peter Mayhew).
External links