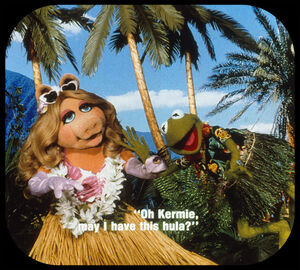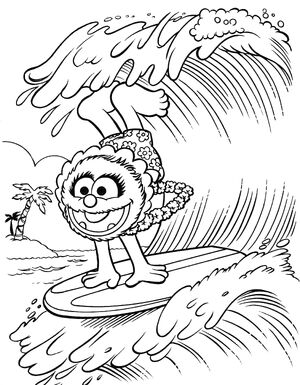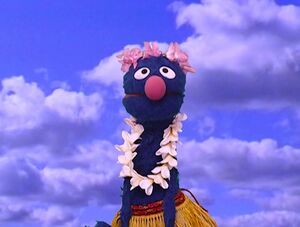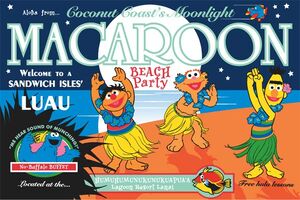 Hawaii is the 50th state of the United States of America.
When Gordon and Susan need a place to stay while their apartment is being painted in episode 3139, Big Bird suggests Hawaii.
An animated segment of Sesame Street features Leanna Williams telling a story of how she traveled to Hawaii and bought a Hawaiian shirt. (First: Episode 2745)
Big Bird is upset that Alan will be going on vacation to Hawaii in episode 4060.
Gordon shows a 16mm silent film of Mount Kilauea erupting in episode 2782 of Sesame Street.
In episode 4069 of Sesame Street, Snuffy receives an invisible ukulele in the mail.