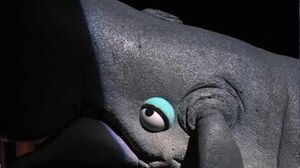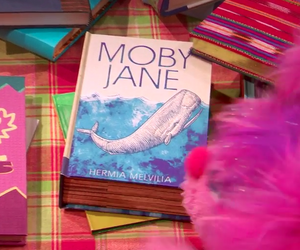 Herman Melville (1819 – 1891) was an American novelist, short story writer, essayist and poet. His longest novel, Moby-Dick, won recognition in the 20th century as one of the chief literary masterpieces of both American and world literature. Other notable works include the short story "Bartleby, the Scrivener" and his final novel Billy Budd.
References
Miss Piggy's postcard to Mandy Lifeboats in the booklet for the 1984 video game Welcome Aboard was sent using Herman Melville postage, which was a real 20¢ stamp that year.
Ed Grimley's pet goldfish Moby may be named in a reference to Moby-Dick.
In the "Elmo the Musical" segment "Sea Captain the Musical," Elmo and his chicken crew sail the ocean, looking for the great, pink whale, Moby Pink.
Connections
Community content is available under
CC-BY-SA
unless otherwise noted.