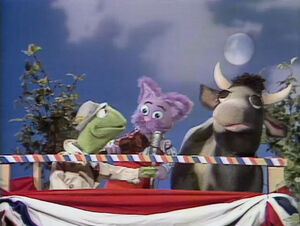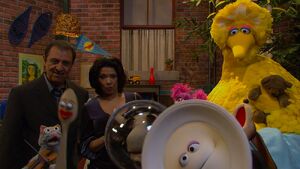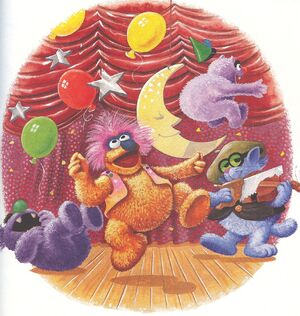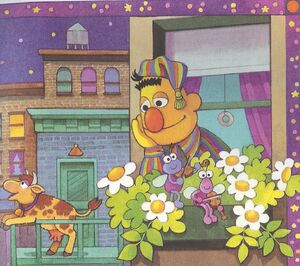 "Hey Diddle Diddle" is a classic nursery rhyme about a cat, a fiddle, a cow, a moon, a little dog, a dish, and a spoon. The poem was first published in 1765, but its origins may be earlier.
Adaptations
Recordings
References
A Sesame Street News Flash featured the rhyme. This time the cat is the manager of Natalie, whom was going to perform a jumping-over-the-moon stunt. The Cat was also a professional violinist; he accompanied Natalie's takeoff with a fanfare on his fiddle and played Wild Blue Yonder as the cow went over the moon.
Telly catches the cow from the rhyme as she lands in a 2005 episode of Sesame Street.
Hey Diddle Diddle is the "Nursery Rhyme of the Day" in a 2004 episode of Sesame Street, which is recited by a cow who fell from the sky.
Releases
Video
Other
Community content is available under
CC-BY-SA
unless otherwise noted.