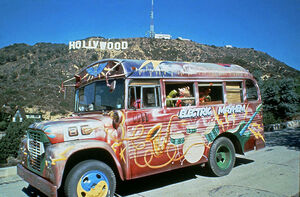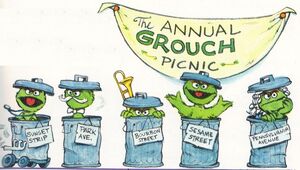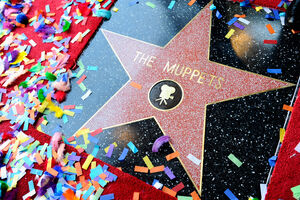 Hollywood is a neighborhood of Los Angeles, California, known as the center of the film industry, both in the United States and worldwide. Of the Muppet/Henson productions that were not either ITC Entertainment programs, Sesame Street, or Fraggle Rock, most of them have been made in association with the major studios that are seen to be part of Hollywood, although few of them are actually located within the neighborhood.
The Jim Henson Company is based in Hollywood.
A Grouch from the Sunset Strip (a mile and a half stretch of Sunset Blvd which runs from Hollywood to West Hollywood) attends the Annual Grouch Picnic in The Sesame Street Dictionary.
"

Mary and Gary's Los Angeles Adventure:

Ripley's Believe it Or Not
Guinness Book of Records
Madame Tussaud's
In-N-Out Burger
Santa Monica Pier
Angels Flight Cable Cars
Magic Castle
Murder Mystery Theater
Hollywood Sign