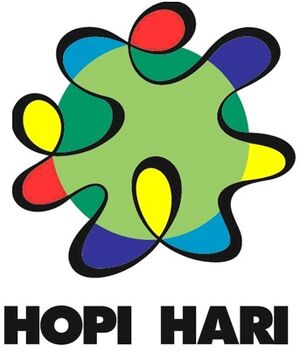 Hopi Hari is a theme park in Brazil, located in Vinhedo, São Paulo. The park, which first opened on November 27, 1999, was designed and built by International Theme Park Services, Inc., a U.S. based company, inspired by King's Island in Cincinnati.
Hopi Hari is portrayed as a fictitious country that is divided into five different areas, or regions – Kaminda Mundi, Mistieri, Infantasia, Aribabiba and Wild West – with park employees playing the roles of its "inhabitants".
The Infantasia area was originally themed around Vila Sésamo, the Brazilian version of Sesame Street, although this area was more based on the American series. The area consisted of both wet and dry attractions. Walk-arounds of Elmo, Ernie (Ênio), Bert (Beto), Cookie Monster (Come-Come), and Zoe appeared in a live show and throughout Infantasia.
Hopi Hari discontinued Vila Sésamo in late 2011. The area is now devoted to Looney Tunes.
Attractions
Kastel di Lendas – a castle attraction that explores Brazilian culture through animatronic puppets and music.
Giranda Pokotó – carousel.
Giralata – spinning ride; guests ride in turning trash cans as Oscar looks on.
Chabum – water playground
Komboio – miniature truck ride
Dispenkito – free fall tower.
Parkid – play area for children.
Pizzae Hango - a pizzeria.
Klapi Klapi Show – a theater show featuring the Sesame Street characters.
Gallery