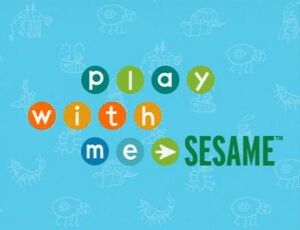 Hopp og hí Sessamí (meaning Jump with Sesame Street) is the Icelandic dub of Play with Me Sesame. The series is used as a standalone program, airing on Icelandic broadcaster RÚV from 2005. The episodes were dubbed by Studio Syrland in Reykjavik.
The title card was not localized.

Character Translations and Voices
Additional credits
Translation by: Guðfinna Rúnarsdóttir.

Dubbing Director: Guðfinna Rúnarsdóttir.

Technicians: Friðrik Sturluson, Kristinn Sturluson.

Dubbing Studio: Sýrland
Community content is available under
CC-BY-SA
unless otherwise noted.