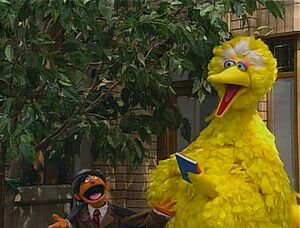 How to Succeed in Business Without Really Trying is a Broadway musical satirizing big companies and the workplace, as a window washer rises through the ranks thanks to the titular book. It originally ran from 1961 to 1965, with later revivals, national tours, and a 1967 film version. All songs were by Frank Loesser.
References
One of the chapter's of Kermit's 2006 book Before You Leap is titled "How to Succeed at Success Without Being Too Trying."
"Brotherhood of Man," the third act showstopper, has been performed several times by the Muppets.
Connections