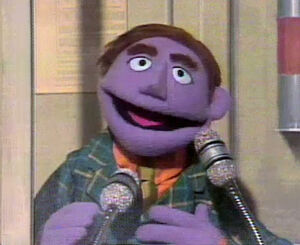 Howard Cosell (1918–1995) was an American sports journalist. Beginning his career with ABC radio, Cosell rose to fame covering boxer Muhammad Ali while he was still fighting under the name Cassius Clay, and was one of the first to accept addressing the boxer under his new Islamic name, Muhammed Ali. The duo formed a life long friendship that continued until Cosell's death.
Cosell went on to become a staple of ABC Sports, covering the Olympic Games in 1972, 1976, and 1984. While covering the 1977 World Series of Baseball in Yankee Stadium, Cosell uttered the oft-repeated quote "The Bronx is Burning" in response to a five alarm fire in the neighboring borough, and it was Cosell who announced for ABC News that John Lennon had died during a 1980 Football game.
Further boosting his fame, Cosell hosted ABC's rival to Saturday Night Live (which was then known as NBC's Saturday Night) in 1975 with Saturday Night Live with Howard Cosell, a variety show broadcast live from the Ed Sullivan Theatre in New York City and featuring a young Billy Crystal. The shows Battle of the Network Stars and Wide World of Sports also cemented Cosell's fame in the world of entertainment and Broadcasting.
Trained as a lawyer and not an actor, Cosell did foray into the realm of acting on occasion, appearing in Shelley Duvall's Tall Tales & Legends episode of Casey at the Bat, Rowan & Martin's Laugh-In, and hosting Saturday Night Live in 1985.
References
The character of Louis Kazagger is loosely inspired by Cosell, most evident in their distinct speech patterns.
A Sesame Street cartoon about exercise features announcer Howard Coolsell.
External links