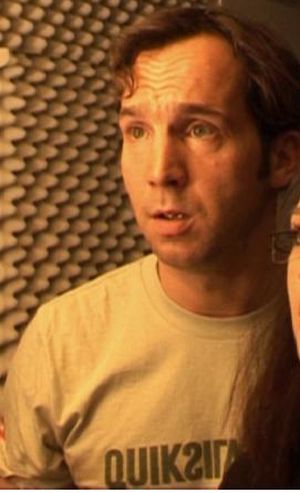 Hubertus von Lerchenfeld (b. 1971) is a German voice actor who dubbed the speaking voice of Pip on Der Bär im grossen blauen Haus (Bear in the Big Blue House). He later dubbed Gary in Die Muppets (The Muppets).
Von Lerchenfeld is the German voice of Jason Segal on How I Met Your Mother and in a few movies (including The Five-Year Engagement and The End of the Tour). He dubbed Seth Green in the Austin Powers films and others, Timothy Olyphant in Scream 2, Ryan Reynolds in Buying the Cow, Sean Hayes in Hit and Run, and Ben Barnes in The Chronicles of Narnia films.
Von Lerchenfeld's cartoon roles include Fred in the Scooby-Doo franchise, Jimmy and Terrance on South Park, Sanji on One Piece, and Mungo in Tarzan. TV dub assignments include Sean Maguire as Robin Hood on Once Upon a Time, plus voice directing a variety of projects (including nearly all of Poirot from the fifth series onward).
External links