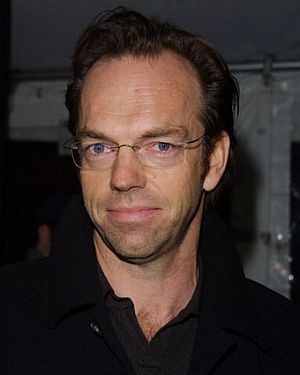 Hugo Weaving (b. 1960) is an Australian actor who has been active in cinema since 1980, but gained wider attention for his roles in two high profile fantasy/sci-fi franchises: The Matrix (as Agent Smith) and The Lord of the Rings (as Elrond).
In 1995, he supplied the voice of Rex the sheepdog in the Creature Shop-effects film Babe.
Weaving's other film credits range from Priscilla, Queen of the Desert (as a drag queen) to V for Vendetta (starring as V), while other voice roles include elder Noah in the animated feature Happy Feet and Megatron in the Transformers movies.
External links