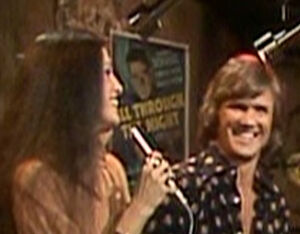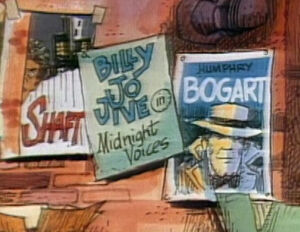 Humphrey Bogart (1899-1957) was an Academy Award-winning actor. He began his career on Broadway but soon focused on Hollywood, and appeared in many iconic films including Casablanca, The Maltese Falcon, To Have and Have Not, and The African Queen. He was married to Lauren Bacall at the time of his death.
References
Humphrey Bogart appears, via stock footage, in the Muppet Babies episode "Eight Flags Over the Nursery," as the babies pass assorted Hollywood stars while on a movie making ride. Bogey (voiced by Frank Welker) cheerfully greets the Muppet Babies with "Here's looking at you, kids."
The Sesame Street "Great Movie Classics" presentation of Casablanca caricatured Bogart as Rick.
External links