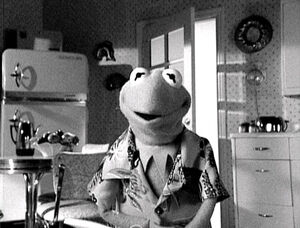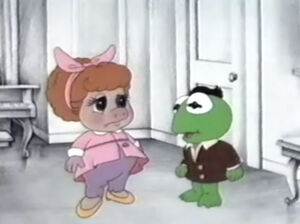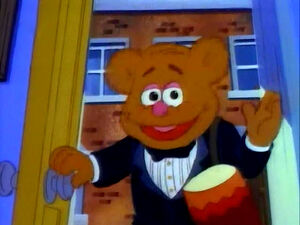 I Love Lucy is an Emmy-winning classic situation comedy, starring Lucille Ball, Desi Arnaz, Vivian Vance and William Frawley that ran from 1951 to 1957 on CBS and then directly spun-off into The Lucy-Desi Comedy Hour (1957-1960, with an increased emphasis on celebrity guests). The first series to end production at the top of the ratings (much like Seinfeld), it is still aired in syndication around the world. TV Guide has ranked the show second of the fifty greatest shows (behind only The Honeymooners), and TIME Magazine lists it as one of the 100 best television shows of all time. The character of Lucy Ricardo was also ranked at number 3 on Bravo's 100 Greatest TV Characters, behind Ralph Kramden of The Honeymooners and Archie Bunker from All in the Family.
References
In the Muppet Babies episode "Gonzee's Playhouse Channel", during his musical number, Baby Fozzie briefly impersonates Ricky Ricardo, popping in a door with some bongos exclaiming "Lucy! I'm Home!"
In one of the Movie Mania shorts, Kermit, The Swedish Chef, and Fozzie Bear, among others, film a screen test for the part of Ricky Ricardo in the classic sitcom. The screen test references the famous episode with guest star William Holden.
Connections
External links