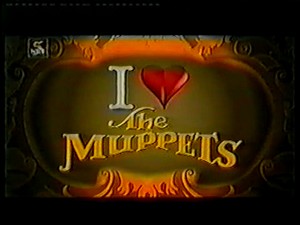 I Love the Muppets is the Dutch version of the BBC nostalgia special I Love Muppets. It aired in 2003.
The Dutch "I Love The Muppets" features interviews with Dutch celebrities; Aart Staartjes, Hans van Willigenburg, Hans Dulfer, Jeroen Kijk in de Vegte, Chris Tates, Jorinde Moll, Sylvana Simons, Tanja Jess, Belinda Meuldijk, Samira Abbos, Ger Apeldoorn, Howard Komproe, Ajé Boschhuizen, Aad Peters, Sabine Koning, Wim de Wolf, Rob Geus, Paul Fagel, Mylene de la Haye and Muppet fans; Jogchem Jalink and Thijs van Domburg, as well as BBC footage of interviews with the Muppeteers, Henson employees and Muppet Show guest stars; some of which were also used in the BBC version with different backdrops.
The show was hosted by Kermit, with the help of Dutch introduction scenes from The Muppet Show, dubbed to Dutch by Wim T. Schippers.