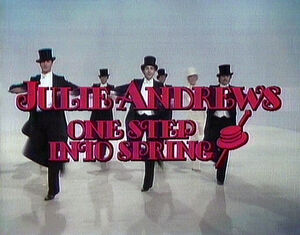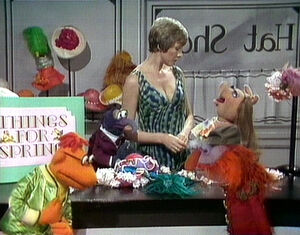 Ich War Frei, Ich War Glücklich ("I Was Free, I Was Happy" - although the English title appears onscreen) is the German dub of Julie Andrews: One Step Into Spring.
It aired only once, on May 15, 1980, on ZDF. It was never released on video.
The special was slightly edited in some parts, and extended in others by addition of several segments from Die Muppet Show (namely "All of Me," the subsequent backstage scene, Rowlf's poem "Silence", the "Java" skit, and Irving Bizarre's introduction).
While most of the deletions are just transitions between numbers, the closing number "Too Shy to Say" is missing entirely, and 3.5 minutes of Leslie Uggams' segment is removed. This occurs after Julie Andrews sings "At The Ballet," and includes some chat with Leslie (about men) before Leslie sings "All That Jazz," and the two get on top of the piano in glittery dresses to sing "Blues In the Night," "Why Don't You Do Right," and "Fever." Alan King turning to camera is missing as well.
Voices
Community content is available under
CC-BY-SA
unless otherwise noted.