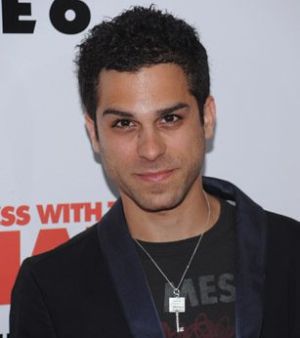 Ido Mosseri (b. 1978) is an Israeli actor who dubs Oscar the Grouch on the current version of the Israeli co-production Rechov Sumsum. He also recorded voices for the Israeli dub of The Wubbulous World of Dr. Seuss.
Mosseri has been active in Israeli television since the 1990s, first as a child, and then later appearing in soap operas. In 2008, he made his US film debut in the Adam Sandler comedy You Don't Mess with the Zohan as Zohan's friend Oori. Stage musical credits include Les Misérables (as Gavroche, as a child actor) and later Fiddler on the Roof (Motel), among many others.
As a voice artist, Mosseri has dubbed a variety of animation and children's projects, usually leads, including Batman Beyond (as Terry McGinnis/Batman), Teenage Mutant Ninja Turtles (as Leonardo in the original series and Donatello in the 2007 feature), SpongeBob SquarePants (SpongeBob and voice director for the movie), Pixar's The Incredibles (Syndrome) and Up (Dug and Alpha), The Simpsons Movie (Krusty the Klown and others), and Kung Fu Panda and its sequels (Crane). He also dubbed the fish in the live-action The Cat in the Hat and Johnny Depp in Tim Burton's Alice in Wonderland.
External links