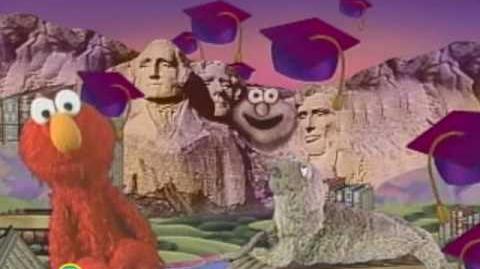 "In Your Imagination" is a Sesame Street song sung by Elmo—or, more accurately, by several Elmos. Elmo sings about all of the amazing places that you can go when you let your mind imagine wonderful things. Hoots the Owl and Wolfgang the Seal, two other characters performed by Kevin Clash, make brief appearances during the song.
Elmo also performed this song on A Capitol Fourth with Hoots on saxophone. A new recording of the song, using the original music track, was featured in the "Imagination" episode of The Sesame Street Podcast with Foley & Friends.
Notes
In one shot where Elmo juggles balls, John Kennedy performed the juggling. It was Kennedy's first Sesame Street performance, after working alongside Kevin Clash in helping operate Baby Sinclair on Dinosaurs.[1]
Releases
Audio
Video
Online
Sources