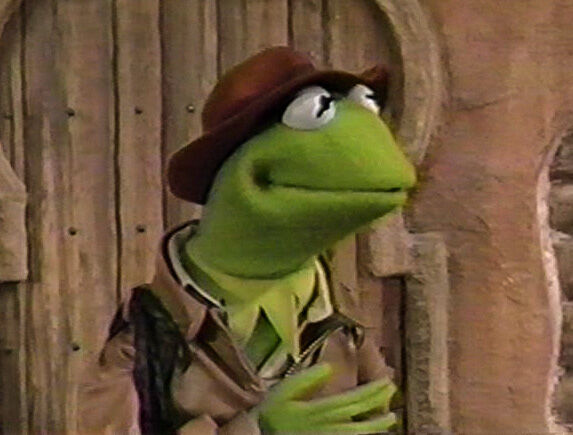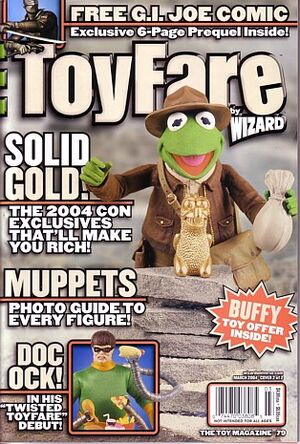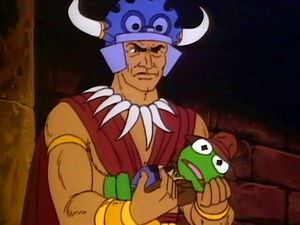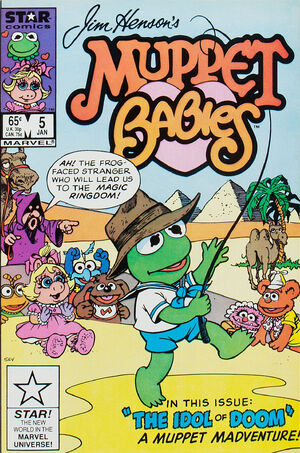 Indiana Jones is a fictional professor of archaeology, adventurer, and the main protagonist of the "Indiana Jones" franchise created by George Lucas and Steven Spielberg. The character appears in the 1981 adventure film Raiders of the Lost Ark, its prequels (Indiana Jones and the Temple of Doom and The Young Indiana Jones Chronicles), and its sequels (Indiana Jones and the Last Crusade and Indiana Jones and the Kingdom of the Crystal Skull). Jones, famously played by Harrison Ford, is notable for his trademark bullwhip, fedora, leather jacket, and fear of snakes. In addition to his film and television incarnations, the character has been featured in novels, comics, video games, and other media.
References
To illustrate the arrival of special effects in movie making, a large spherical stone crashes through a wall in A Brief History of Motion Pictures. The music hints at the adventurous theme written for Indiana Jones by John Williams, and the prop is a direct reference to the opening action sequence of the first film.
Pepe the King Prawn provides his own impersonation of Indiana Jones in a gallery of special features included on Muppet Monster Adventure. He recites his version of the "why did it have to be snakes?" line from Raiders of the Lost Ark and chuckles at how clever his interpretation is.
Elmo and Friends: Tales of Adventure is designed with an Indiana Jones theme. The front cover features an original illustration of archaeological ruins, the title is written in a font made to resemble that of the Indiana Jones franchise, the DVD menus include weathered maps similar to those seen in memorable transition scenes from the films and Elmo appears on the main menu wearing Indiana Jones' trademark brown pants and jacket, as well as a fedora. He's even animated swinging on a vine as the menu starts over.
In the Bert and Ernie's Great Adventures episode, "Wise Old Duck", Bert and Ernie pretend they are Indiana Jones-type explorers. They dress like Indiana Jones and run away from a giant egg in the vein of the giant boulder in Raiders of the Lost Ark.
In the "Elmo the Musical" segment, "Guacamole the Musical," Elmo must collect onion from the Temple of Spoons, spoofing Indiana Jones and the Temple of Doom.
In the 20th anniversary audio commentary for The Muppet Christmas Carol, Rizzo suggests that the Muppets should make a spin-off film for Fred entitled "Fred Scrooge and the Temple of Cheese" (a spoof of the title Indiana Jones and the Temple of Doom).
Connections
External links
Community content is available under
CC-BY-SA
unless otherwise noted.